Apple revealed the look of its first Indian retail store in the country's financial capital Mumbai on Wednesday, ahead of its likely opening later this month.
The brightly-lit store, still in barricades, was "inspired by the iconic Kaali Peeli taxi art unique to Mumbai," Apple said in a statement, referring to the city's decades-old yellow and black taxis.
People took selfies and recorded videos on their smartphones outside the store on Wednesday evening, with the Apple logo decked out in a variety of colours and a version of the classic Apple greeting showing "Hello Mumbai".
The store is located in the premier Reliance Jio World Drive mall, which is home to various luxury clothing and jewellery brands like Michael Kors, Kate Spade and Swarovski.
Its opening comes as India has become a big market for the Cupertino, California-based company. Due to its high prices, however, Apple has only a 3% share of the world's second-largest smartphone market.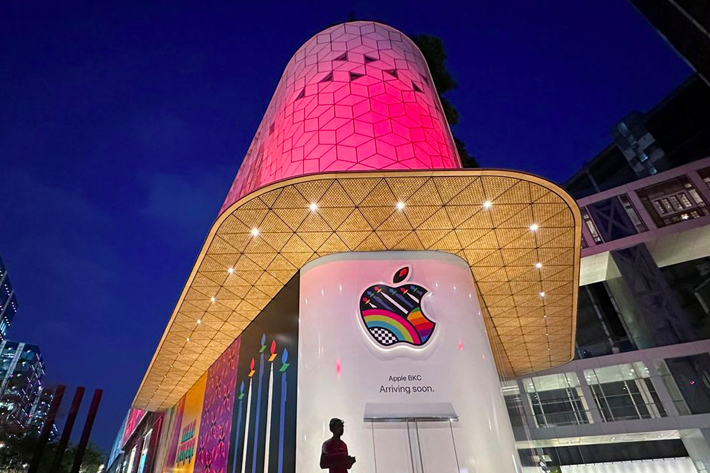 Launch planned since 2021
India is also increasingly emerging as an important manufacturing base for Apple.
Some Apple products, including iPhones, are assembled in the country by Taiwanese contract electronics manufacturers Foxconn and Wistron. The company also plans to assemble iPads and AirPods in India.
Apple has previously faced hurdles in opening physical retail stores in the country. It planned to launch its first store in 2021, but the opening was delayed because of the Covid-19 pandemic.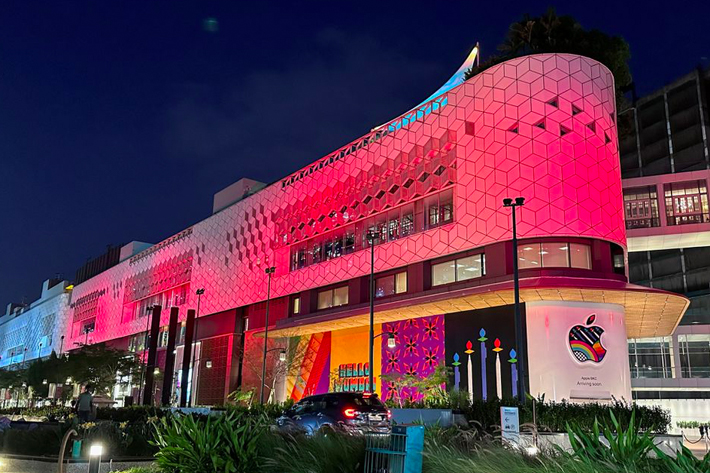 But Apple products have been sold in India for years on e-commerce platforms such as Amazon and Walmart's Flipkart, as well as through resellers.
Apple also launched an online retail store in the country in 2020.
Reuters, with additional editing by Vishakha Saxena
Also read: