Hong Kong is pulling out all the stops to encourage Chinese crypto companies to relocate in the city as it hustles to bolster its status as a finance hub.
The move comes after years of bankers quitting the city, under pressure from Chinese security crackdowns and tight Covid curbs.
Hong Kong is set to host 100 crypto-related conferences and lavish parties through April, with backing from top government officials, including chief executive John Lee.
The Hong Kong government "is very serious about building an international virtual asset centre", said Xiao Feng, chairman of Hong Kong crypto exchange HashKey, which saw 13,000 people attend the first day of its Hong Kong Web3 Festival, the biggest conference of the month, on Wednesday.
According to Xiao, many in the crypto industry thought Hong Kong would inevitably adopt the same regulations as mainland China, where cryptocurrency trading has been banned since 2021.
But the Hong Kong government is now trying to emphasise the city practices different laws from mainland China under the "One Country, Two Systems" framework, he said.
Hong Kong's move comes even as scandals and high-profile bankruptcies, like that of Sam Bankman-Fried's FTX, have prompted several governments across the world to distance themselves from the cryptocurrency industry.
Glitzy crypto parties
At least 10 companies with Chinese founders including OKX, Bybit, Huobi have announced or are planning to announce their bid for licences in Hong Kong, according to the firms and media reports.
These firms, which have exited countries like Canada and Britain, are among the sponsors of the glitziest Hong Kong parties this week.
Bybit held a private dinner for industry heavyweights where delicacies from Hiroshima oysters to fish maw soup were served, while OKX booked a rooftop venue with a vista over the entire Victoria Harbour.
At one event on Tuesday, crypto entrepreneur Justin Sun told a mainly Chinese-speaking audience: "I can't believe that we are having such conferences on Chinese soil."
Sun has been charged by the US Securities and Exchange Commission (SEC) with fraud, but said the SEC's charges lacked merit and accused the regulator of targeting crypto players.
"Hopefully one day, we will have such events in Shanghai and Beijing," Sun said.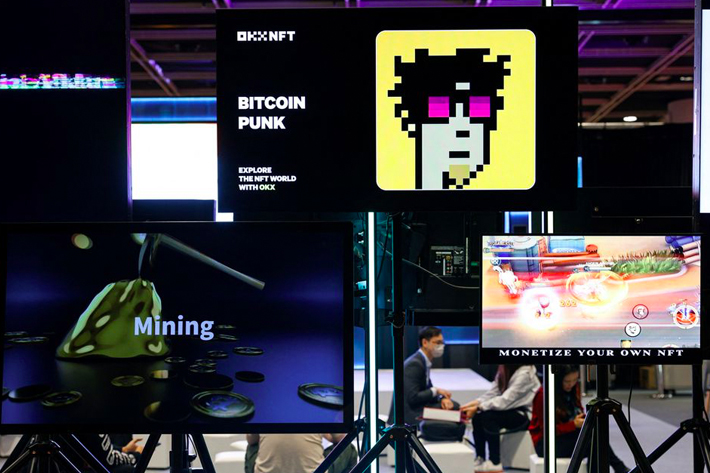 Scepticism in the air
Xiao's HashKey received a licence to operate in Hong Kong last November, making it one of two licensed crypto exchanges in the city besides rival OSL.
But many still remain sceptical on Hong Kong's promise of a stable regulatory regime on cryptocurrencies.
One crypto venture capitalist, who declined to be named citing the sensitivity of the matter, voiced worries on China's crypto ban looming large in the background.
"If Hong Kong can suddenly say that it is crypto-friendly as if it's a switch, that switch can be just as suddenly turned off should things get difficult," he said.
Reuters, with additional editing by Vishakha Saxena
Also read: