Strict Covid curbs have put 26 million lives on hold in Shanghai – China's most important economic hub.
The resulting supply chain disruptions and revenue losses will spell fresh economic trouble for China and the world.
1. Shanghai GDP Hit
Shanghai's outbreak is small by global standards but stringent rules are in place due to Beijing's Zero-Covid plan.
Public transport in most of the city is suspended, restaurants and shopping malls are closed and airports are open but many flights have been cancelled.
Read more: Shanghai Data Shows Severe Retail Slump in March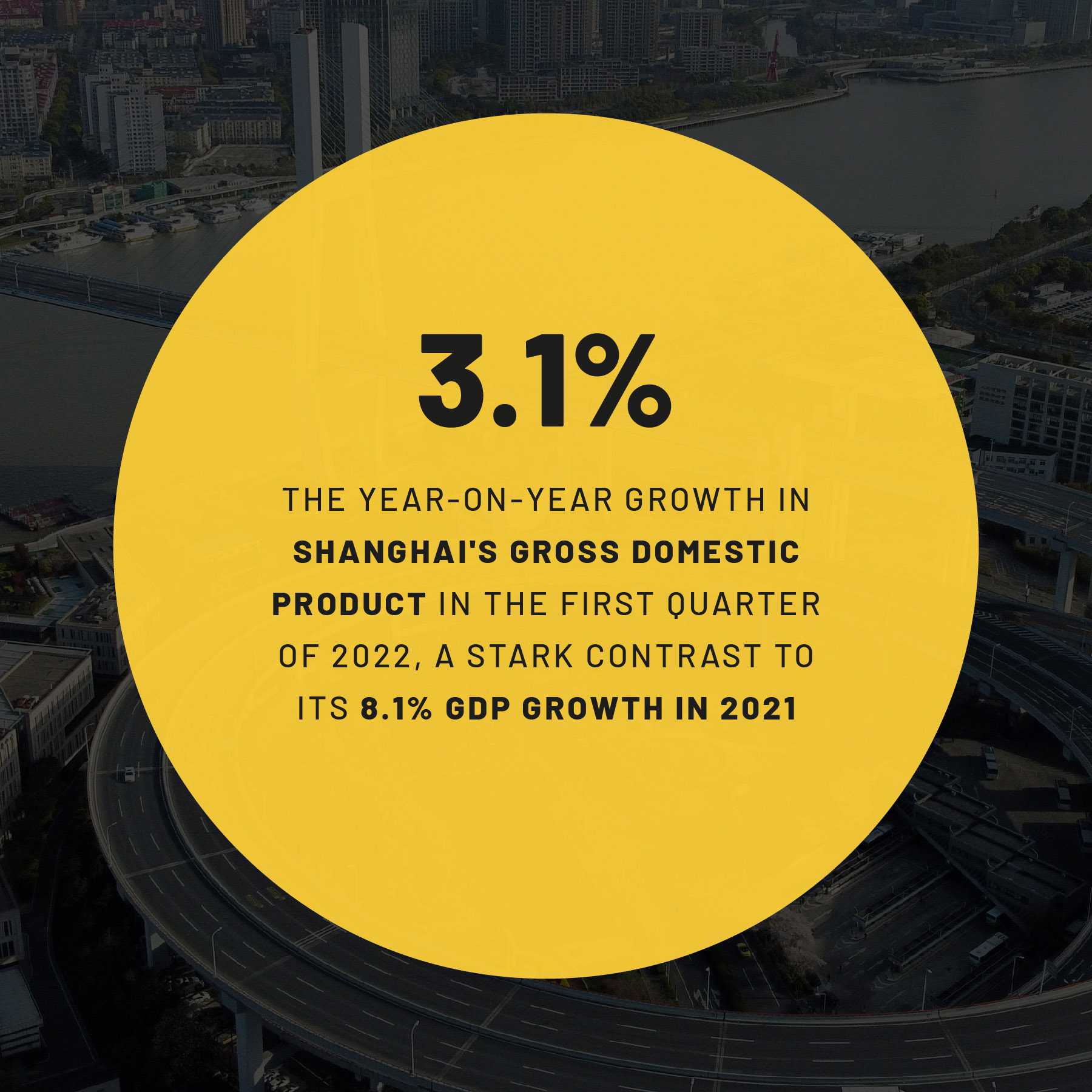 2. Manufacturing Snarls
Shanghai is an advanced manufacturing hub. It houses factories and suppliers of many companies like Semiconductor Manufacturing International Corp, Tesla, Apple, Siemens and Ford.
Most have either suspended production or are working at a fraction of their capacity.
Read more: Shanghai Industrial Output Drops for First Time in Two Years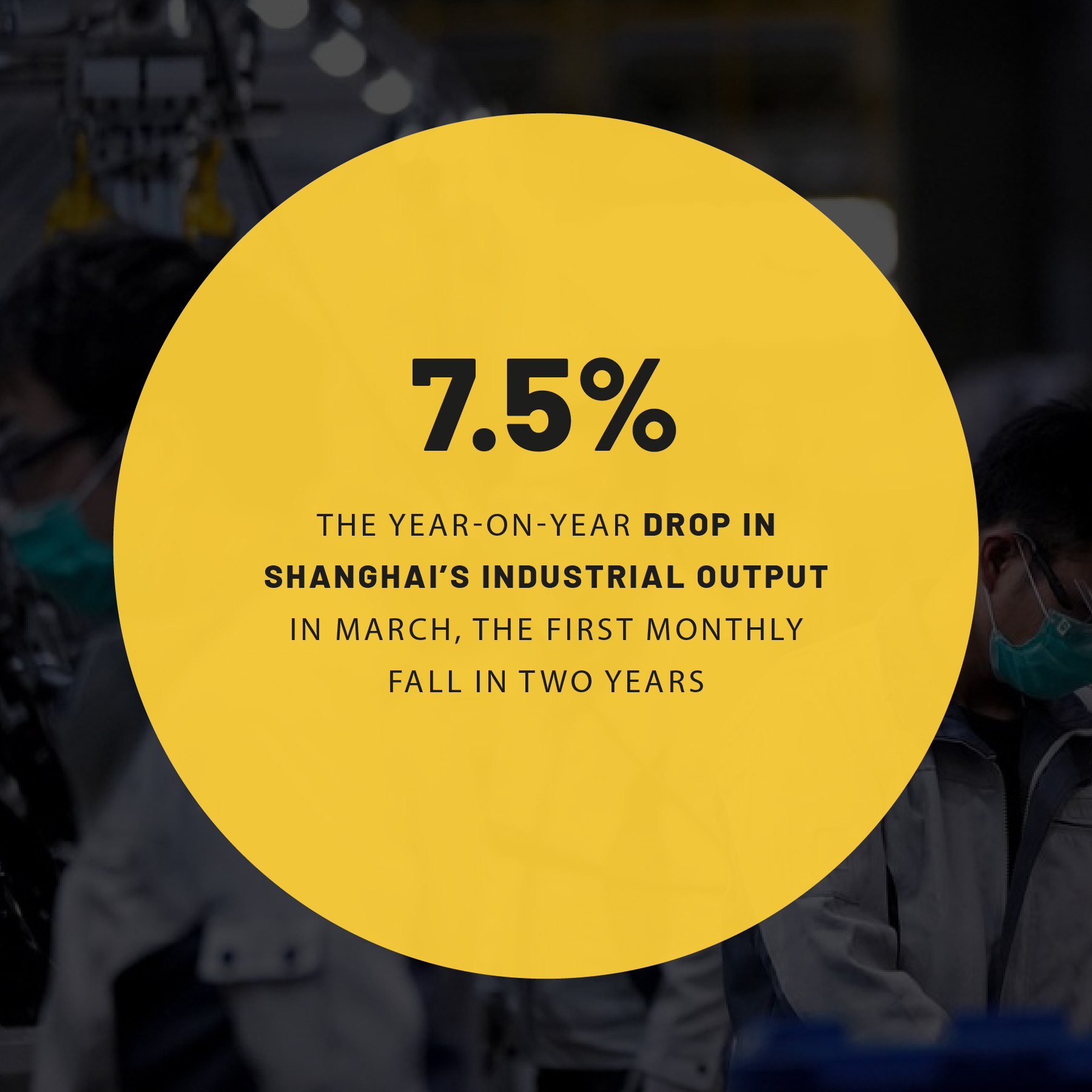 3. Impact on China's GDP
For the first time since the initial Covid-19 outbreak in February 2020, China's official composite PMI – which combines manufacturing and services – fell to 48.8 for March 2022.
The 50-point mark separates contraction from growth. And the figure for April could be worse.
Read more: China March Slowdown Takes Shine Off First Quarter Expansion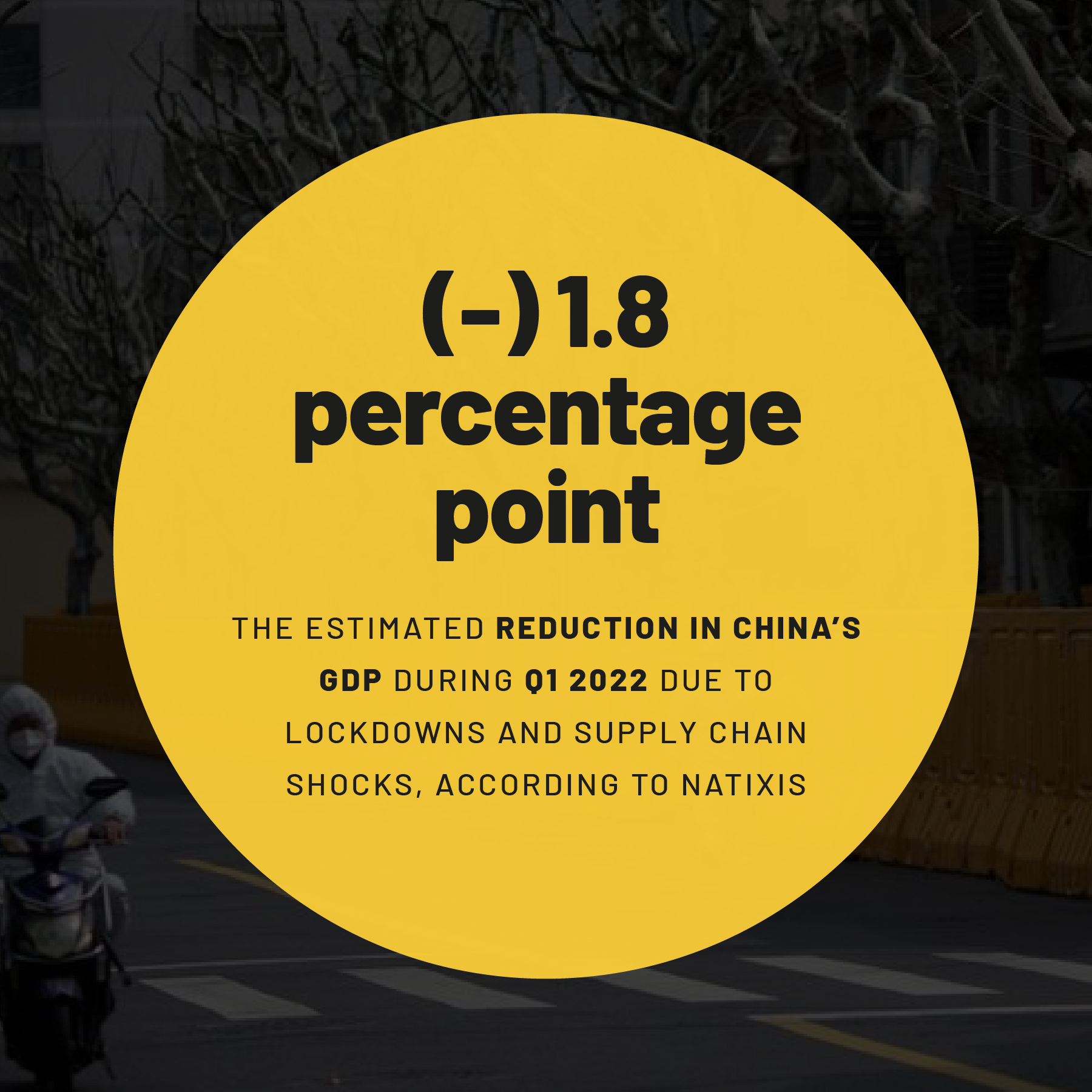 4. Carmakers in Trouble
For global automakers, these disruptions are piling on top of problems created by the Russian invasion of Ukraine.
In 2021, Shanghai accounted for 11% of China's total auto output.
Carmakers like Tesla are trying to maintain production in their Shanghai plants by asking workers to sleep on factory floors.
Read more: China EV Makers Across Nation Reel From Shanghai Shockwave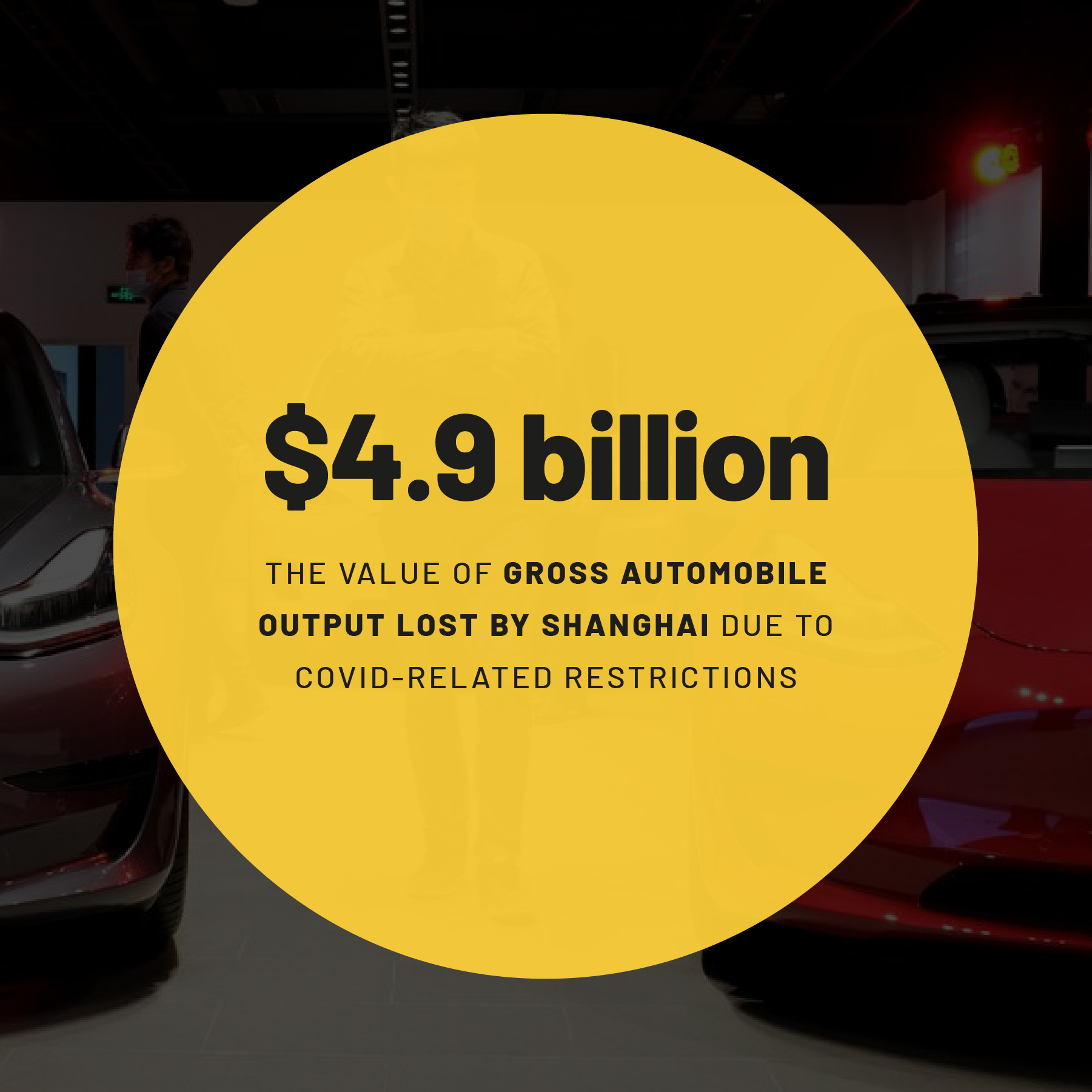 5. IPOs Suspended
China's exchanges say the pandemic's return has hampered due diligence and information gathering.
As a result, 82 Chinese companies have had to suspend domestic listing plans.
Read more: Covid-19 Outbreaks Stall Shanghai, Shenzhen IPOs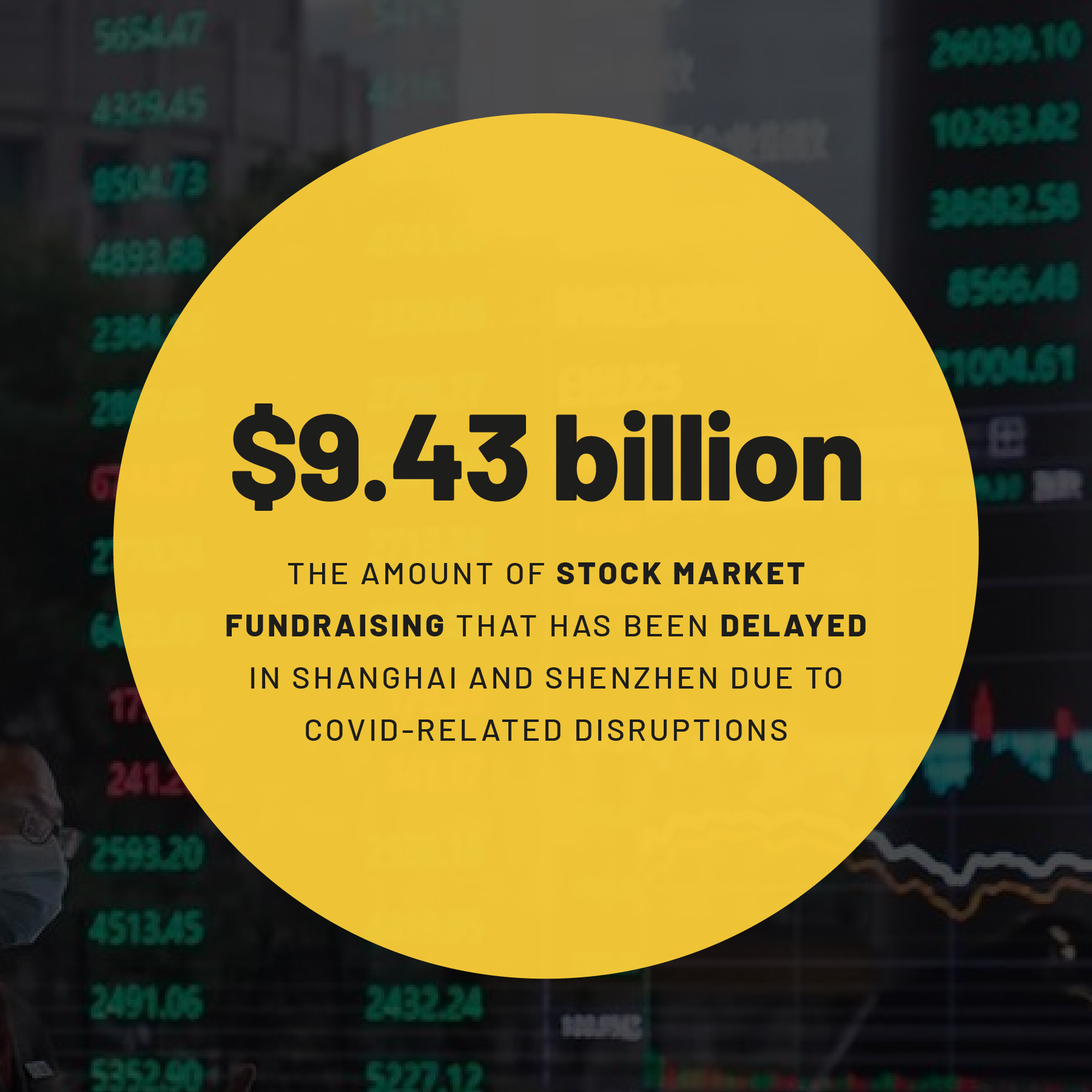 6. Financial Sector Under Threat
Brokerages and financial exchanges in China's Wall Street – Lujiazui – have asked key personnel to sleep in offices due to lockdowns in Shanghai.
At least 20,000 bankers, traders and other workers are sleeping in offices, as a result.
Shocked by the severity of lockdowns, many bankers, traders and investors are now looking to shift to Hong Kong or other centres outside China.
Read more: Shanghai Bankers Head for Exits After Covid Lockdown Ordeal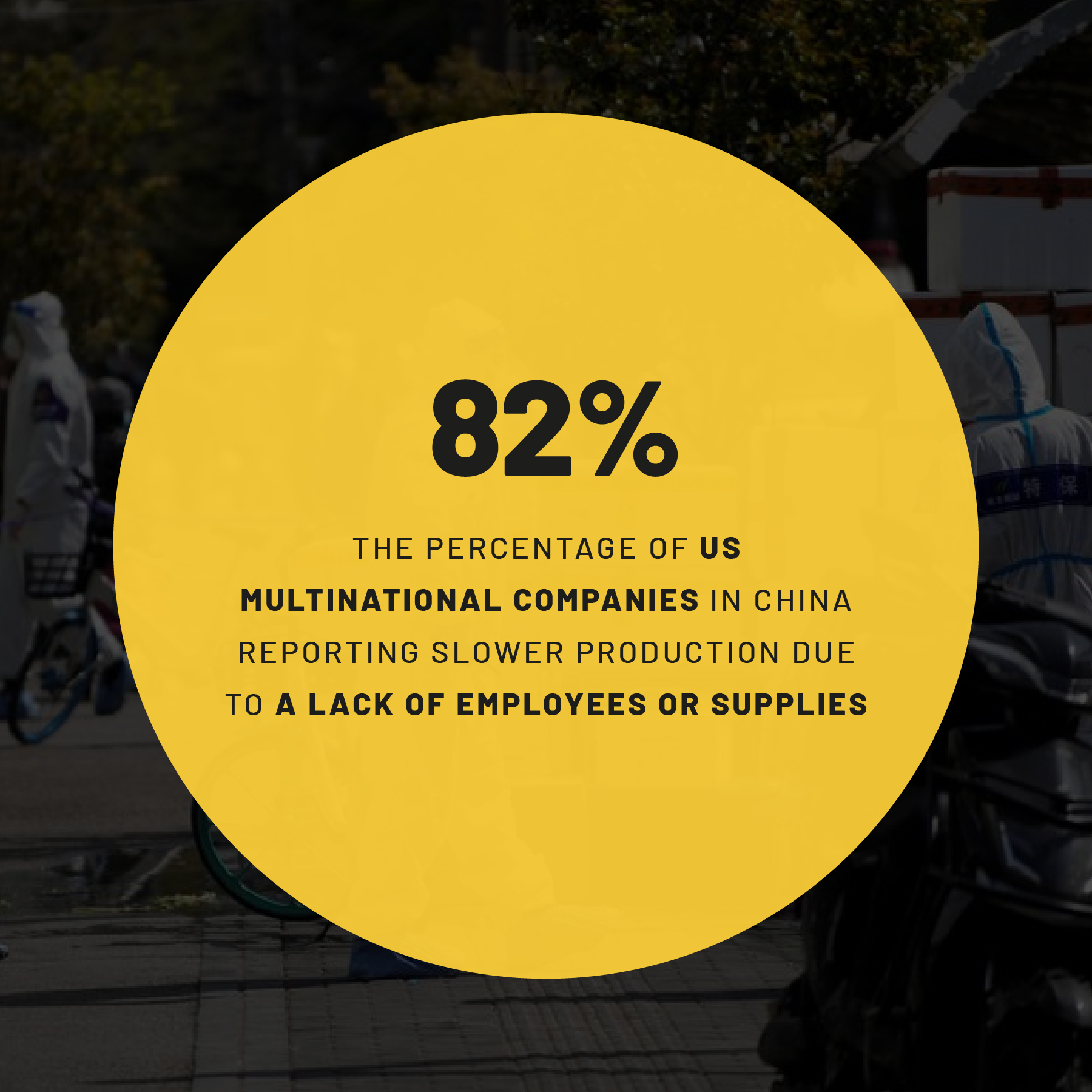 7. Global Supply Chains Disrupted
Shanghai is also home to the world's busiest container port.
The shipping snarls caused by lockdowns threaten to disrupt the global supply chain for goods ranging from electric vehicles to flash drives and iPhones.
This will further fuel global inflation.
Read more: China Supply Chain Feels The Pressure – Chart of The Day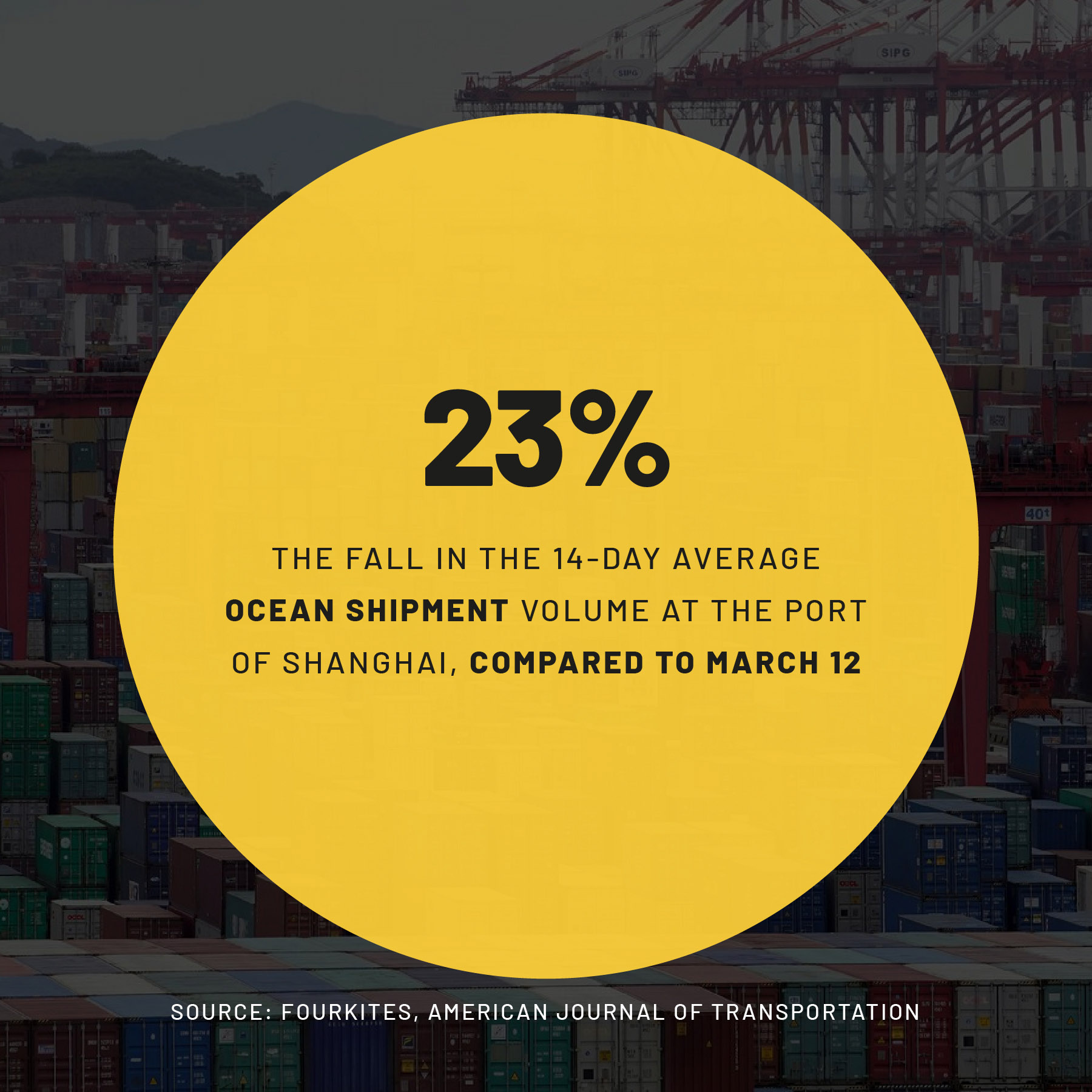 8. Stock Market Outflows
Investors are now jittery over fears of strict restrictions being imposed in the capital Beijing too.
Stocks in China saw their biggest slump in 27 months yesterday.
The Shanghai Composite Index tumbled 5.1% to close below the important 3,000-point mark.
Read more: Chinese Yuan Slips to One-Year Lows, Extending Losses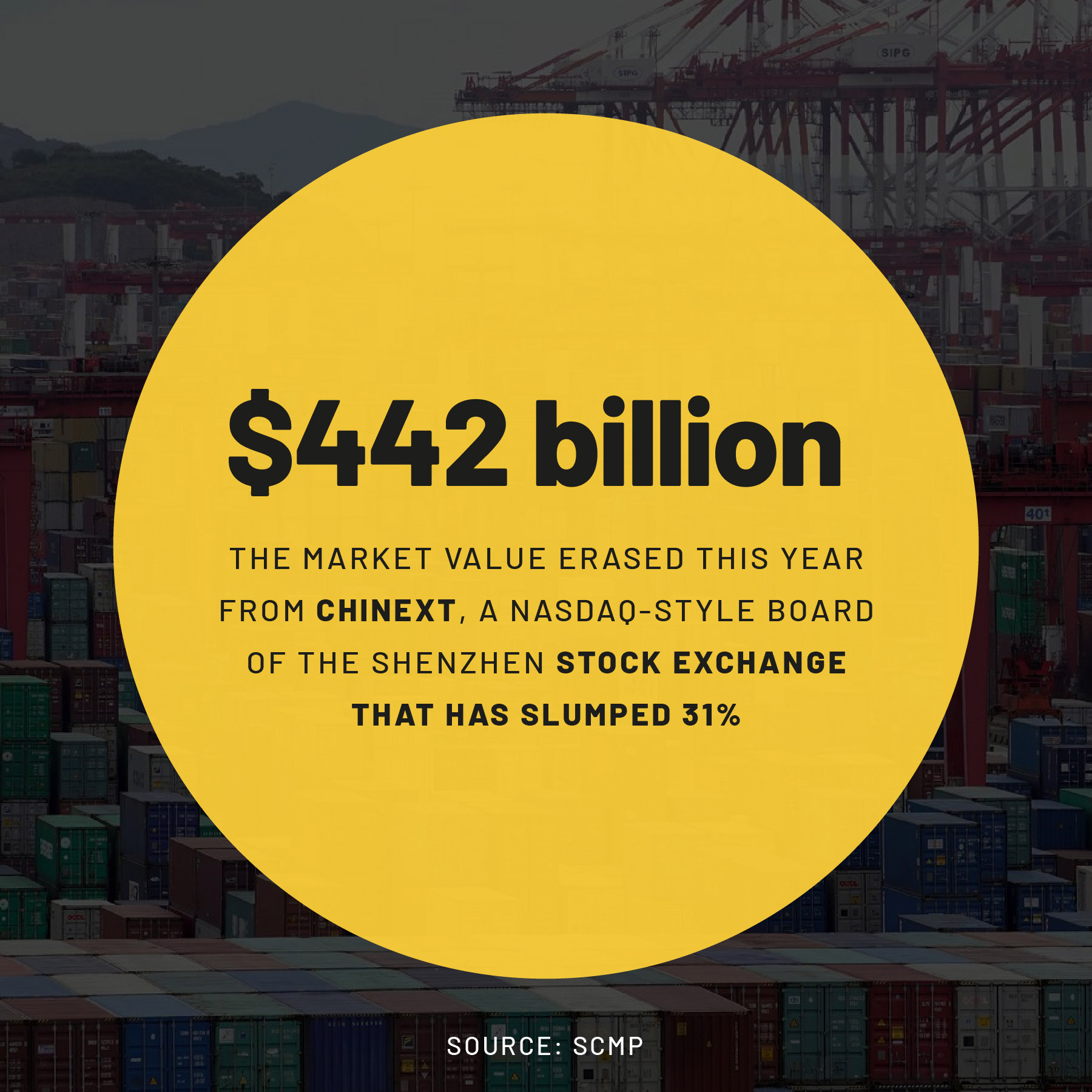 Vishakha Saxena with inputs from Reuters