Singapore's non-oil domestic exports rose 4.2% in October month-on-month, a faster pace than the previous month's 1% increase, as the city-state continued to open up after ditching a zero-Covid-19 strategy.
Year-on-year, total trade expanded by 24% in October 2021, extending the 18.6% growth in the preceding month, according to the country's Statistics Department.
October's total exports rose by 22.7% year-on-year, following the previous month's 18.6% growth, while total imports grew by 25.6% after an 18.7% expansion in September.
Momentum picked up across the board with petrochemicals, non-domestic exports and re-exports all expanding on the month, the data showed.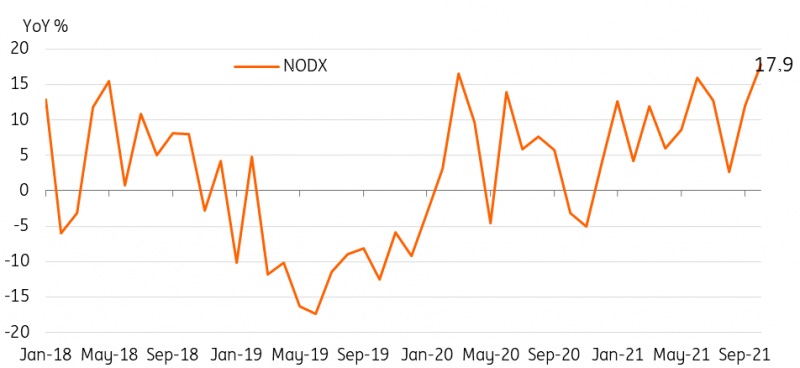 "We expect a further rise in import prices in the fourth quarter, given ongoing global price pressures, coupled with an increase in import demand as restrictions gradually ease," said Priyanka Kishore, head of India and Southeast Asia economics at Oxford Economics.
"We expect service imports to outpace service exports in the near term as domestic restrictions remain tighter than those abroad, especially in the US and Europe, which can lead to more outbound tourists."
October's growth benefited from the low base recorded in 2020 while also getting a boost from petrochemical shipments. "Given the start-stop nature of the global recovery, the year-on-year changes remain volatile and susceptible to further swings in the months ahead," said Nicholas Mapa, economist at ING in Manila.
He said he expected the Monetary Authority of Singapore, the city-state's central bank, to remain focused on inflation outlook while "retaining their hawkish bias in the near term".
READ MORE: