The White House said on Monday it would keep a calm approach to relations with China following the diplomatic row over a suspected spy balloon, even as Beijing owned up to a second balloon that was spotted over Latin America.
President Joe Biden, while speaking to reporters, brushed off a question about whether the spy balloon incident would weaken US-China relations.
"No. We made it clear to China what we're going to do," he said, referring to the decision to shoot down the balloon. "They understand our position. We're not going to back off. We did the right thing and it's not a question of weakening or strengthening – it's reality."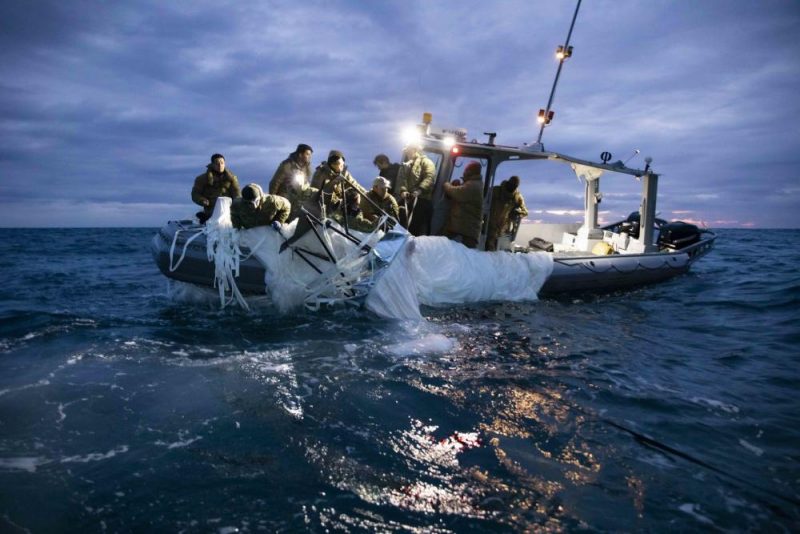 White House national security spokesperson John Kirby said the balloon's flight over the United States had done nothing to improve already tense relations with China. He also dismissed Beijing's contention the balloon was for meteorological purposes.
After first passing into US airspace north of Alaska's Aleutian Islands on January 28, the balloon was downed off the US Atlantic Coast on Saturday — a week later.
White House press secretary Karine Jean-Pierre said the US approach to relations with China would remain calm. She said it was up to China to decide whether it wanted to build on a meeting between Biden and Chinese President Xi Jinping last November.
"It's up to China to figure out what kind of relationship they want," she said.
The appearance of the Chinese balloon caused a political uproar in the United States. It also prompted US Secretary of State, Antony Blinken, to cancel a February 5-6 trip to Beijing that both countries hoped would steady their rocky relations.
Kirby said Blinken would seek to reschedule his trip, the first by a US Secretary of State to Beijing since 2018, when the time was right. State Department spokesperson Ned Price said Washington and Beijing had not had conversations about this.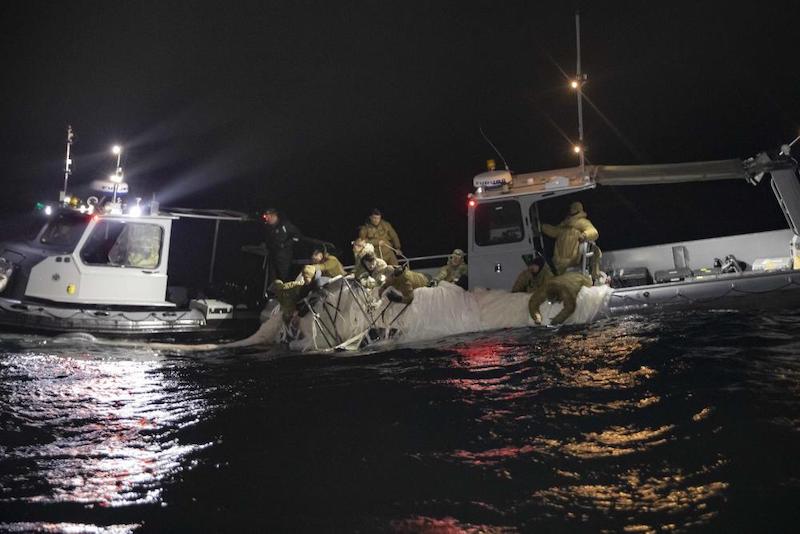 Second balloon over South America
Meanwhile, China's foreign ministry said on Monday another balloon, spotted over Latin America, was an unmanned civilian airship.
It said the balloon was on a test flight that "severely deviated and unintendedly entered the space above Latin America because it was affected by the weather and because it has limited self-steering capability."
On Sunday, Colombia's military said it sighted an airborne object similar to a balloon after the Pentagon said on Friday another Chinese balloon was flying over South America.
Chinese spy balloon shot down. #ChineseSpyBalloon pic.twitter.com/2LNUUf0Qpr

— Devon Pace (@elitedevon) February 4, 2023
Previous balloons revealed after Trump left office
The US Coast Guard on Monday imposed a temporary security zone in waters off South Carolina as the US military searched for debris from the suspected Chinese spy balloon shot down by a US fighter jet.
US officials have played down the balloon's impact on national security. However, they say a successful recovery could give the United States insight into China's spying capabilities.
Kirby said the US was able to study the balloon while it was aloft and officials hope to glean valuable intelligence on its operations by retrieving as many components as possible.
Senior US officials have offered to brief former Trump administration officials on the details of what the White House said were three China balloon overflights when Donald Trump was president. US officials said those balloons came to light after Trump left office in January 2021 and was succeeded by Biden.
A senior US general responsible for bringing down the balloon said on Monday the military had not detected previous spy balloons before the one that appeared on January 28 over the United States. He called it an "awareness gap."
However, Air Force General Glen VanHerck, head of US North American Aerospace Defense Command and Northern Command, said US intelligence determined the previous flights after the fact based on "additional means of collection" of intelligence.
He did not offer further details on whether that might be cyber espionage, telephone intercepts or human sources.
Reuters, with additional editing by Vishakha Saxena
NOTE: The photos of US Navy personnel recovering the China 'spy balloon' from off the coast of South Carolina were added to this report on 8 February 2023.
Also read: