US President Joe Biden is pondering a trip to Vietnam next month to upgrade bilateral ties and economic dealings with the Southeast Asian nation, sources in Washington have revealed.
Biden wants to sign a strategic partnership agreement with Hanoi during a state visit to the Southeast Asian country in mid-September, Politico reported on Friday.
Biden said earlier this month he would travel to Vietnam "shortly" because the country wants to elevate its relationship with the United States and become a major partner.
The deal aims to draw Hanoi closer to the US at a time when relations with China are strained, Politico said, citing three people with knowledge of the deal's planning.
The agreement would allow for new bilateral collaboration that would boost Vietnam's efforts to develop its high technology sector in areas including semiconductor production and artificial intelligence.
A source familiar with the plans told Reuters on Friday that Biden was weighing a September trip to Vietnam.
The White House has not confirmed plans for the trip.
Biden is due to attend a G20 summit in New Delhi on September 9-10, but looks likely to miss the 10-nation Association of Southeast Asian Nations (ASEAN) summits in Jakarta, which will be held from September 5 to 7.
At a meeting in April, Vietnamese Prime Minister Pham Minh Chinh and US Secretary of State Antony Blinken expressed a desire to deepen ties as Washington seeks to solidify relations with partners in Asia to counter an increasingly assertive China.
Officials have not said what the closer relationship might entail, but experts say it could include increased military cooperation and US weapon supplies.
The visit comes at a time of increasing US-China tension over Taiwan and the South China Sea.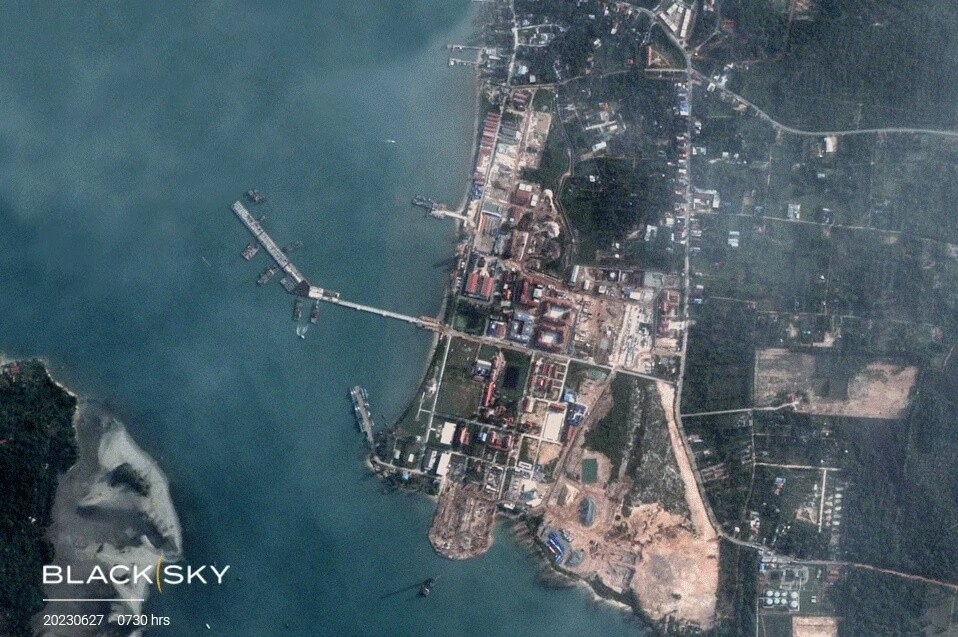 Chinese upgrading naval facility in Cambodia
China has been expanding a naval base in southern Cambodia, and appears to have built a new airship on another island in the South China Sea.
A report last month by Voice of America showed satellite imagery of a major pier built at Ream naval base 20km southeast of Sihanoukville, which analysts believe is now capable of mooring aircraft carriers.
Cambodian ministers have said it would not allow a foreign military base to be built on its territory, however the work has been funded by Beijing and analysts say the design is almost identical to a deepwater port China built in Djibouti in the Red Sea.
Hun Manet, the son of long-term Cambodian leader Hun Sen, looks set to become prime minister – taking over from his father, who ruled the country for nearly four decades – at a meeting of the new post-election cabinet next Tuesday.
Meanwhile, a new airstrip appears to have been built on Triton, the southernmost of the Paracel Islands in the South China Sea, which Vietnam and Taipei also claim.
China's move to take control of the bulk of the South China Sea has been opposed by five Southeast Asian nations, most notably the Philippines, which expanded US access to its military bases earlier this year.
However, there has been speculation that Chinese President Xi Jinping may travel to Hanoi before Biden to try to ensure that "China comes first", one analyst said.
Reuters with additional editing and reporting by Jim Pollard
ALSO SEE: