Outstanding local debt now stands at 27.19 trillion yuan, the country's finance ministry has revealed, with more rises expected to come as post-pandemic spending continues unabated
China's local governments issued 452.4 billion yuan ($70 billion) in special bonds in May, a more than 30% rise on the previous month's 343.9 billion yuan.
The country's finance ministry revealed on Monday that, in the first five months of the year, local governments issued a total of 1.17 trillion yuan in special bonds.
Local governments issued a net 584 billion yuan in special bonds from January to May, accounting for 16% of the annual quota of 3.65 trillion yuan.
Also on AF: Self-drive start-up Pony.ai looking to gallop on by going public
The central bank earlier this year urged companies and lenders to pull back on bond issuance after sales surged to a record last year funding pandemic recovery projects.
But analysts expect the pace of bond issuance to pick up in the coming months as more spending will be needed to support the economy, which has slowed from a record 18.3% expansion in the first quarter.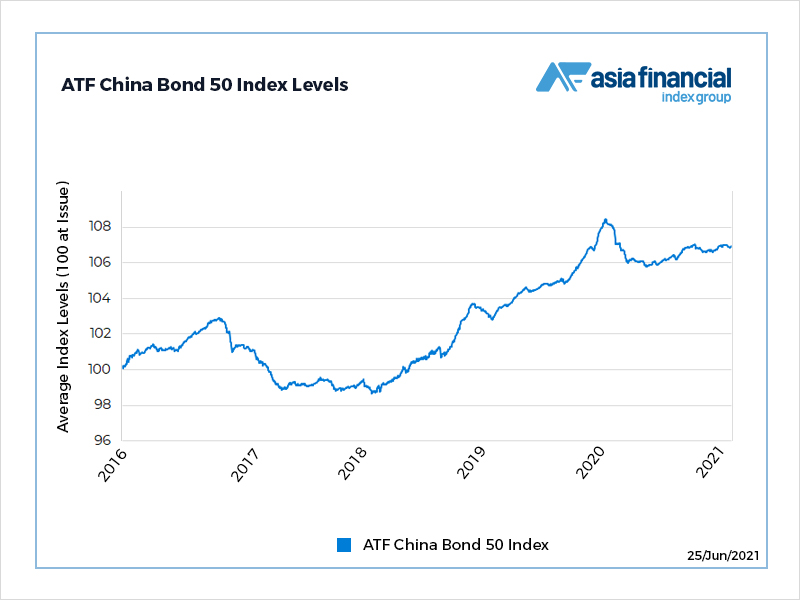 AF's investable cross-section of China's onshore bond market contains both pure industry sectors and local government indices that includes corporates, enterprises, financials, local governments.
Policymakers, while promising to maintain fiscal support for the economy, have cautioned against potential risks caused by rising local government debt.
Local governments issued bonds, including special bonds, totalling 875.3 billion yuan in May, up from 775.8 billion yuan in April. Outstanding local government debt was 27.19 trillion yuan at the end of May, the ministry added.
With reporting by Reuters and Mark McCord
Read more:
Huarong crisis inflicts further pain on credits
China bonds dragged down by coupon payments, stimulus concern