US consultancy firm Mintz Group, whose office was raided by Chinese police in March, conducted corporate due diligence work in the disputed Xinjiang region up until this year, sources have said.
The firm was examining the possible use of forced labour in supply chains linked to Xinjiang, one source with direct knowledge of the matter, and four other sources briefed by Mintz employees, said.
Mintz's Asia head, Randal Phillips, a former senior CIA official, co-authored an article carried on the firm's website last year on "sanctions due diligence" under the US Uyghur Forced Labour Prevention Act (UFLPA), specific to Xinjiang. The report has since been removed.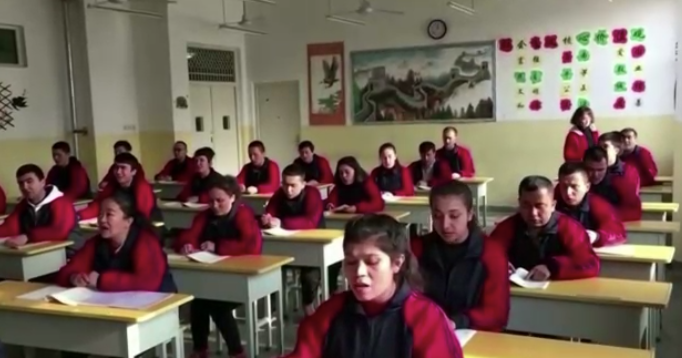 Xinjiang classed as 'off-limits'
The UFLPA, enacted in December 2021, puts the onus on companies to prove that goods sourced from Xinjiang are free from forced labour. The US has also compiled a list of companies it is sanctioning for using forced labour in Xinjiang.
In his report, Phillips said that "for some suppliers, public records and questionnaires may be sufficient; for others, independent verification, on-the-ground investigation and interviews with industry sources may be called for."
It remains unclear whether China's investigation into the Mintz Group was triggered by the firm's work on Xinjiang.
But two due diligence executives with international firms and extensive dealings in China said Chinese security officials periodically arranged meetings in recent years to issue explicit warnings on areas to avoid in corporate investigations.
"They would tell us exactly what areas are off-limits," said one executive. "Xinjiang was one of these."
China's Xinjiang region is a major supplier of materials for solar panels and cotton producer.
Rights groups accuse Beijing of abuses against mainly Muslim Uyghurs in the western region of Xinjiang, including the mass use of forced labour. China denies said abuses.
Mintz employees leave Hong Kong
Investigations and raids by Chinese authorities into Mintz, as well as US management consultancy Bain & Co and mainland consultancy Capvision Partners, have sent a chill through companies that deal with China.
Two sources with direct knowledge of the matter said around half a dozen of Mintz Group's staff and and the head of the Hong Kong office have left the city following Beijing's raid.
Several of those employees are now in Singapore, one source said. There is no plan for them to return to Hong Kong until the probe by Chinese authorities is over, it added.
The relocations over the last couple of months are meant to be a temporary measure to ensure staff safety, given the uncertainty of the Chinese police probe, sources said.
Moving people swiftly out of Hong Kong underscores how the crackdown in China has unnerved some companies in the global financial hub, many of which are still navigating a national security law Beijing imposed on the city in 2020.
A spate of laws and regulations enacted during President Xi Jinping's rule – including laws on cyber security, personal information protection and data security – have further complicated the landscape for compliance.
Beijing is now preparing to introduce stricter anti-espionage laws in July, that will ban the transfer of any information related to national security. Many consultancy firms fear the law will increase uncertainty on where red lines stand.
Professionals in Hong Kong rattled
Several Mintz staff profiles have been removed from Mintz's website, according to a review of archived versions of the site. It was not clear the roles of all those that had left.
Confirming the raid at its Beijing office in late March, Mintz at that time said it had closed its operations there and that it was ready to work with the Chinese authorities to "resolve any misunderstanding that may have led to these events".
While Chinese authorities have not detailed the scope of the investigation against Mintz, the office raid and detentions of five mainland Chinese staffers, including the head of Mintz's Beijing office, have rattled the professional advisory service industry within China, with ripples now being felt in Hong Kong.
As a global financial centre, Hong Kong has a deep pool of professional services talent, including in corporate investigations, with international firms including Kroll, Control Risks, McKinsey and FTI based there.
In recent years, following the enactment of a China-imposed national security law in 2020, the United States has revised its risk assessment for US citizens in Hong Kong, highlighting the heightened risks of arrest, detention, expulsion or prosecution.
Reuters, with additional editing by Vishakha Saxena
Also read: