A major graft inquiry in Australia's biggest state found the former New South Wales premier failed to meet the code of conduct for her office because of her relationship with a former member of parliament – who it accused of "serious corrupt conduct" over dealings with China.
The New South Wales Independent Commission Against Corruption (ICAC) said in a report handed to parliament that Gladys Berejiklian had failed to notify the commission of her concerns about Daryl Maguire, an MP with whom she had a secret relationship with during her term in office.
As NSW premier in 2020 Berejiklian, once a star of the right-wing Liberal Party and widely respected for her leadership during the Covid-19 pandemic, told the corruption inquiry she had been in a secret "close personal relationship" with Maguire, who was under investigation for using his position to profit from business dealings with China.
A year later, she resigned when the watchdog said it was investigating whether she was involved in conduct that "constituted or involved a breach of public trust". Berejiklian has denied any wrongdoing.
ALSO SEE:
MP linked to scheme to get visas for Chinese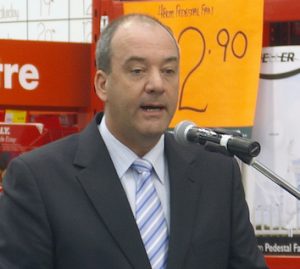 Maguire told the inquiry he had received envelopes full of thousands of dollars in cash at his parliament office as part of a scheme for Chinese nationals to fraudulently acquire visas.
The commission found Maguire engaged in "serious corrupt conduct" between 2012 and 2018 for the migration scheme and other misconduct.
It said he misused his role as chairman of the NSW Parliament's Asia Pacific Friendship Group to advance the commercial interests of a Shenzhen business association in South Pacific nations.
He was also found to have monetised his position as a lawmaker to benefit a company, G8way, which sought to sell access to "high levels of government" in Australia. G8way's "man in Beijing" was a former vice consul in Sydney, it said.
Maguire also misused his office by receiving a fee to introduce the party secretary of Liaoning province in China to then NSW premier Barry O'Farrell at parliament in 2012, it said.
Maguire already faces a criminal charge for his role in the visa scheme, for which he has not yet entered a plea in court. His lawyer said in a statement the commission was "not authorised" to make findings that a criminal offence had been committed.
The commission said it would seek advice from the director of public prosecutions on whether further prosecutions should be commenced into Maguire.
Reuters with additional editing by Jim Pollard
ALSO SEE: