China's top diplomat on Saturday accused the United States of violating international norms with "hysterical" behaviour at a global security conference in Munich.
Wang Yi, director of the Office of the Foreign Affairs Commission of the Communist Party of China Central Committee, made the comments as a diplomatic tussle continues between China and the US over a suspected Chinese spy balloon.
Yi's comments also cast doubt on the prospects of him meeting US Secretary of State Antony Blinken at the sidelines of the gathering. Asked whether he would meet Blinken, Yi smiled and declined comment.
"To have dispatched an advanced fighter jet to shoot down a balloon with a missile, such behaviour is unbelievable, almost hysterical," Yi said, speaking on the second day of the annual Munich Security Conference.
"There are so many balloons all over the world, so is the United States going to shoot all of them down?"
US Vice President Kamala Harris later shot back, saying she was troubled that China had deepened its relationship with Russia since its invasion of Ukraine last year. Chinese support to Russia would undermine the rules-based international order, she said.
Dialogue hopes
The spat over the balloon hit already strained relations between the world's two biggest economies. It prompted Blinken to postpone a planned visit to China early this month.
His visit would have been the first by a US secretary of state to China in five years. It had been seen by both sides as a chance to stabilise bilateral ties.
"We ask the US to show its sincerity and correct its mistakes, face up and resolve this incident, which has damaged Sino-US relations," Yi said.
"We hope the US could pursue a pragmatic and positive policy towards China, and work with China to push Sino-US relations back to the track of healthy development."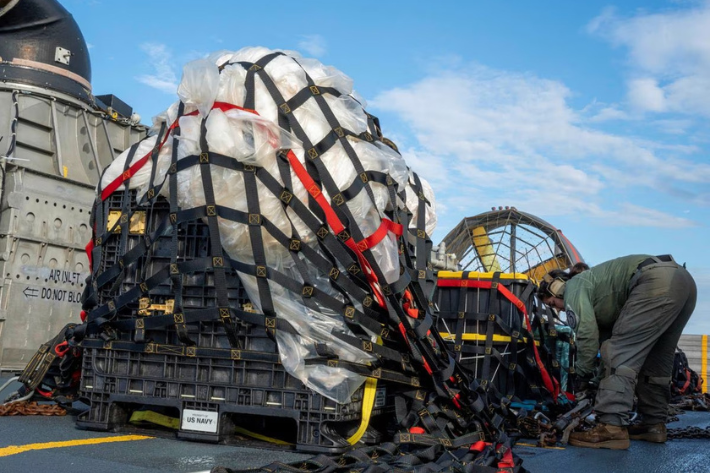 On its part, Washington has been hoping to put a "floor" under relations its relations with China. Ties between the two that hit a dangerous low in August following then-US House Speaker Nancy Pelosi's visit to Taiwan.
Blinken was thought to have considered meeting with Yi on the sidelines of the conference. But as of early Saturday no such meeting had been confirmed.
Blinken is set to depart Munich on Sunday.
Pentagon's top China official in Taiwan
Meanwhile, the Pentagon's top China official, Deputy Assistant Secretary of Defense Michael Chase, reached Taiwan on Friday, two sources familiar with matter told Reuters.
Both Taiwan's Defence Ministry and the Pentagon declined to comment on the trip, which was first reported by the Financial Times.
Speaking earlier, Taiwan Defence Minister Chiu Kuo-cheng said he was "not very certain" about reports that the trip would take place. "Those who are friendly to us" are very welcome," he added.
The visit could exacerbate tensions between Beijing and Washington, as China has repeatedly demanded that foreign officials not visit Taiwan.
China views the self-ruled island as a breakaway province and refers to it as the most important and sensitive issue in its ties with the US.
"We don't have a comment on specific operations.. but I would highlight that our support for, and defence relationship with, Taiwan remains aligned against the current threat posed by the People's Republic of China," a Pentagon spokesperson said.
The sources offered no further details on Chase's travel, and spoke to Reuters on condition of anonymity.
Chase would be the most senior US defence official known to have visited the island since 2019.
Speaking in Beijing, Chinese foreign ministry spokesperson Wang Wenbin reiterated that the government was firmly opposed to official interactions and military ties between the United States and Taiwan.
Although the United States, like most countries, has no formal diplomatic ties with Taiwan, it is the island's most important arms supplier and the two have a close security relationship.
Separately, a US bipartisan delegation is heading to Taiwan this weekend. It aims to bolster ties between Silicon Valley and Taiwan's semiconductor industry, according to an announcement by Representative Ro Khanna, a member of the US House China select committee.
Reuters, with additional editing by Vishakha Saxena
Also read: