China has granted some domestic firms export licences for gallium and germanium products, the country's commerce ministry said, after its new restrictions on the key chipmaking metals came into force last month.
Spokesperson He Yadong said the ministry had approved applications from some companies that met "relevant requirements". More applications were still being reviewed, he added.
The announcement came after customs data showed that China exported no germanium and gallium products in August.
The country accounted for around 60% of the world's germanium production and more than 90% of the global gallium production in 2022, data from research firm Antaike showed.
Beijing's export curbs on the two metals were widely seen as retaliatory measures in an ongoing trade and technology war with the US.
Washington has imposed wide-ranging restrictions targeting chip-related exports to China and also clamped down on outbound investment in sensitive Chinese technologies. Its allies Japan and the Netherlands have also joined the fray.
China's curbs, unveiled in July, targeted exports of eight gallium and six germanium products that are used in semiconductors, defence technologies, electric vehicles and other high-tech industries.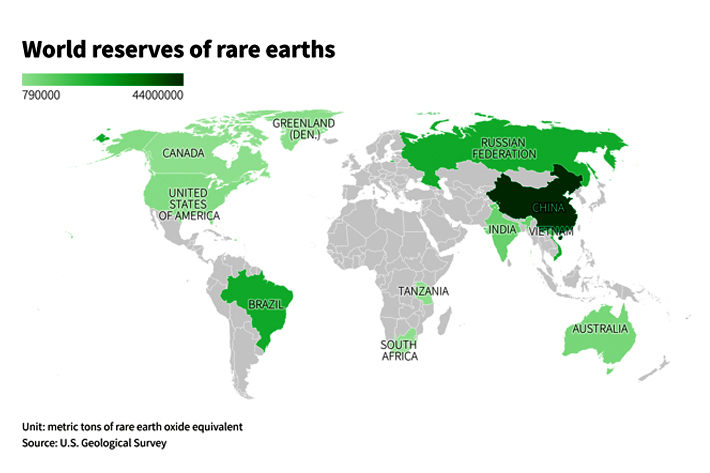 The new rules require exporters of germanium and gallium products to obtain an export licence for dual-use items and technologies, or those which have potential military and civilian uses.
Beijing's announcement led to a surge in exports of the two niche metals in July, as overseas buyers rushed to lock in supply before the curbs took effect.
The Chinese commerce ministry said it had received some applications for new export licences in the middle of August. State media Global Times reported the ministry as saying that the decision to grant relevant licenses would depend on "China's national security and interests, international obligations, the end-users and the intended end use".
China's exports of wrought germanium stood at 36.48 metric tons in the first eight months of 2023, up 58% from the year-earlier period.
Meanwhile, shipments of wrought gallium fell 58% on the year to 22.72 tons over the period from January to August. Japan and Netherland were the top two buyers of China's gallium products in the eight months, Global Times said, citing customs data.
Reuters, with additional inputs from Vishakha Saxena
Also read: