A regulatory filing by a Chinese state-owned automaker, seeking approval to build the debut electric vehicles (EVs) for Xiaomi, has revealed the first-ever images of the smartphone giant's foray into cars.
A unit of Beijing-based automaker BAIC Group proposed to build two versions of the new Xiaomi-branded model in the filing — the SU7 and the SU7 Max.
Both models had an "MI" logo in the front and carried the "Xiaomi" name on their rear, pictures published on the Ministry of Industry and Information's (MIIT) website showed.
The SU7 will be powered by auto giant BYD's lithium-iron-phosphate batteries and a top speed of 210 kilometres per hour (kph). Meanwhile, the SU7 Max will have battery giant CATL's nickel- and cobalt-based lithium batteries and speed of up to 265 kph.
Xiaomi, best known for making smartphones and appliances, received approval from China's state planner in August to build EVs.
The move could intensify competition in the world's largest auto market, where overcapacity and slowing demand have fanned a bruising price war and hit supplier margins.
Xiaomi has indicated it still needs clearance from the MIIT, which assesses new automakers and models for technical and safety requirements.
The ministry publishes lists almost on a monthly basis of aspiring auto manufacturers applying for approvals, but Xiaomi was not among firms named on the latest list published on Wednesday.
US carmaker Tesla is also yet to win a regulatory nod to proceed with the expansion of its Shanghai plant. US luxury EV maker Lucid is also keen on made-in-China cars, but the firm has also been advised of the low likelihood for approval, sources say.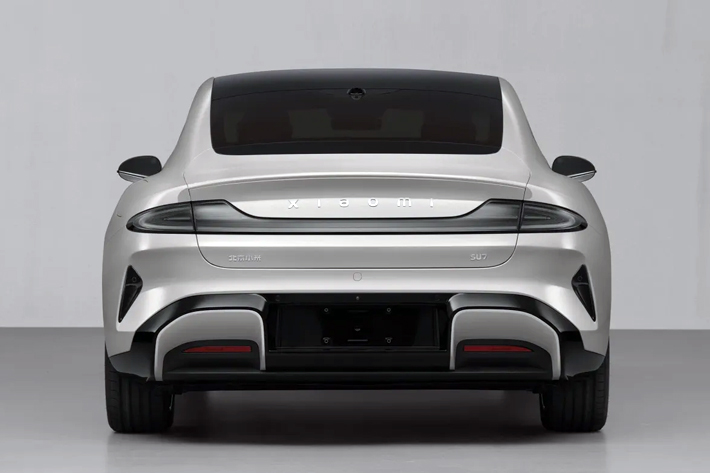 Production 'ahead of schedule'
Wednesday's filing indicates that BAIC will be the manufacturer for both the models, even though Xiaomi has built a plant that can produce 200,000 EVs annually in Beijing.
The new EVs will be built at a site that is the same address as the Xiaomi plant, China Business News reported.
Xiaomi has listed many job openings for auto sales, including postings for new energy vehicles sales manager and Xiaomi car showroom manager in Beijing and Shanghai, business publication STAR Market Daily reported on Wednesday.
The company's progress on EV manufacturing is ahead of schedule, Xiaomi President Lu Weibing told a company earnings call in late August. Its revenue fell 4% in the second quarter from a year earlier amid a shrinkage in China's smartphone market.
Xiaomi is one of many Chinese firms such as Baidu and Huawei that are pushing into the electric vehicle segment on the back of a demand boom, largely fuelled by state subsidies.
While those subsidies have now ended, local Chinese government are still offering various incentives to producers and buyers of EVs.
A slowdown in demand for pure electric vehicles, and an economic squeeze in the world's second-biggest economy, however, has raised concerns that the EV boom may be set to cool off.
Reuters, with additional inputs from Vishakha Saxena
Also read: